SAP BusinessObjects BI 4.3 is a major follow-up with BI 4.2 which aims to bring new features (BI Launchpad) and enhancements with a modern twist. The well-loved tool with a fresh look aims not only to make development easier for developers but also for front-end users with its improved user interface.
1. BI Next Generation Launchpad
It is getting an overhaul with the design based on the Fiori Theme. From the Windows XP-like interface, the new Fiorified BI Launchpad has been redesigned and packed with the old and new functions that make the user navigation easy to do.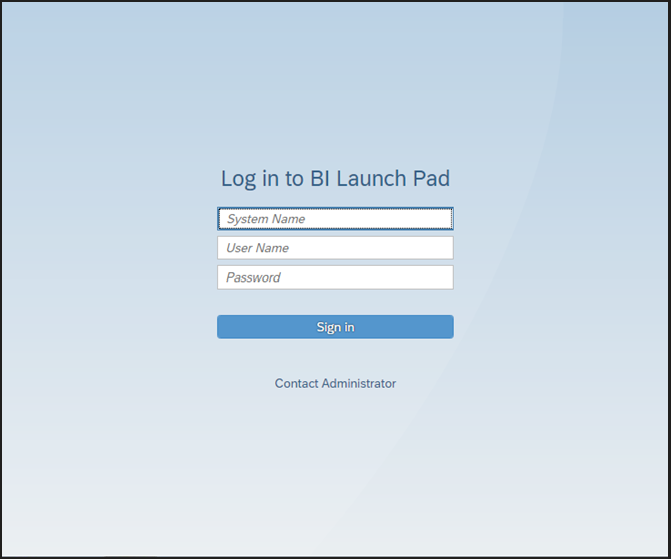 Home Page
Redesigned bringing the Fiori Tile, which is can be rearranged according to the user preference.
Documents
This new feature allows users to display all the user-created documents in one single view according to the last saved date/time. 
Revamped Scheduling and Publication
Newly revamped scheduling and publication are now grouped into two distinct categories: General and Report Features.
Other than the revamped look, a new Recurrence type is added: Business Hours. This schedule sends the scheduled report every hour within the specified start and end hours (which is considered as Business Hours) only on weekdays. This enhancement is available for both BI Launchpad and Central Management Console.
Other than the revamped look and new feature, the Retry Option has been added in the options, which was an exclusive Central Management Console function.
Another feature that is introduced is creating multiple destinations in one scheduling job. This eliminates the workaround of creating multiple jobs for different destinations.
Instance
Previously an exclusive Central Management Console function, BI Launchpad's Instance Manager displays all scheduled instances of the user with user-friendly search functions.
In addition to the user-friendly search functions, this instance manager now allows the management of multiple instances in one click.
With the addition of multiple destinations, a new status has been introduced: Partial Success (which this status is seen previously when Promoting objects to another BusinessObject system)
Themes
This new allows users to change the look and feel of the Launchpad, which now includes a dark theme.
Revamped Folders Page: New Design, New Features, Similar Functions
Folders navigation has been redesigned to integrate the Fiori Theme and with enhanced feature: Navigation path, description, and last modified date/time of the Folder are already available in the view.
Folder options have been redesigned and consolidated. Object only when selecting an object, using the checkbox beside the object.
User Notifications
The notification has been revamped and centralized to now display in the top right corner instead of the default Home page in the Classic BI Launchpad.
2. Currently, Open Documents Drop Down List
Located on the top of the page, this new feature replaces the original tab-like interface.
3. BI Inbox
All alerts, documents sent by others, and scheduled instances from scheduled jobs have been simplified into one view.
 4. HTML5 Web Intelligence
Web Intelligence has improved with the new look taking advantage of HTML5 architecture.
Originally design for quick edit, the HTML interface features have been expanded since the release of BI 4.2. SAP has slowly integrated all features from the Rich-client and Java Applet interface to its HTML Interfaces such as adding SAP Business Warehouse and local files as data sources, format data values, conditional formatting, and more.
With SAP BI 4.3, the interfaces have been consolidated into one: HTML interface with a revamped design, which is inspired by Microsoft Office.
The most noticeable change in the BusinessObjects 4.3 is the OptionPane. This replaced the traditional dialog box options that are displayed when an element or an object is selected. The New Option Pane is organized into two categories: Build and Format.
Other than Option Pane, the following has redesigned or removed:
Icon side panels have been revamped into panes. Report Structure and My Objects (formerly Available Objects) are displayed by default. Other panels can be shown or be hidden by using icon buttons located on the top right.
Document Views has been consolidated into one button: "Edit", which toggles to Design Mode and Reading Mode. Data mode has been completely removed.
Most Options appearing as a dialog box have been removed except for Formulas, Complex Filtering, Input Controls, Break, and Conditional Formatting. All options have been incorporated into Option Pane.
Report tabs have been repositioned at the top of the working page with an add button displayed at the end of the section.
Charts are now organized based on their use. Report elements dialog box has been removed.
The changes made in BOBJ 4.3 make the user experience simple but packed with great features. These improvements not only remove some of the workarounds from 4.2 but also deliver the best user experience and best visualization will greatly help the company in their data analysis.
https://www.existbi.com/wp-content/uploads/2023/06/existbi.png
0
0
ExistBI Team
https://www.existbi.com/wp-content/uploads/2023/06/existbi.png
ExistBI Team
2021-03-17 16:34:46
2023-09-16 12:39:06
SAP BusinessObject BI Launchpad and Web Intelligence 4.3